Loading...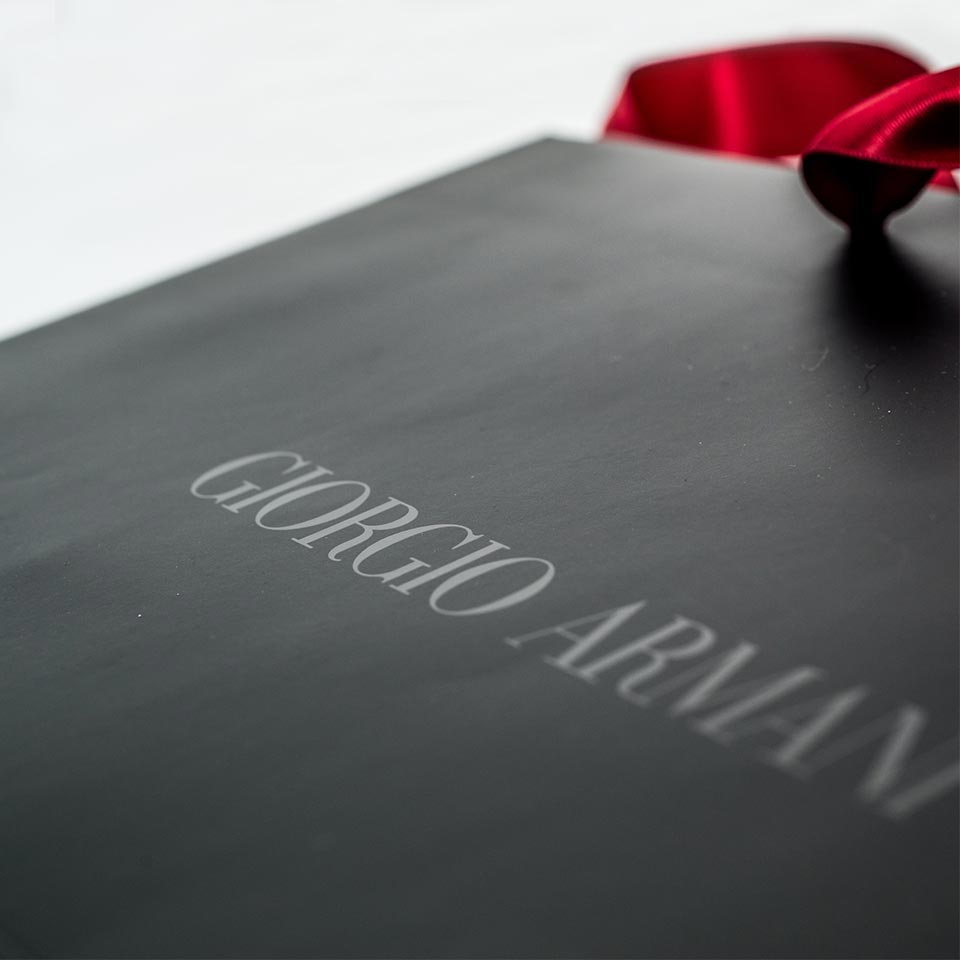 Giorgio Armani
Our client is a creative promotional agency who supply Giorgio Armani with incredible branded merchandise.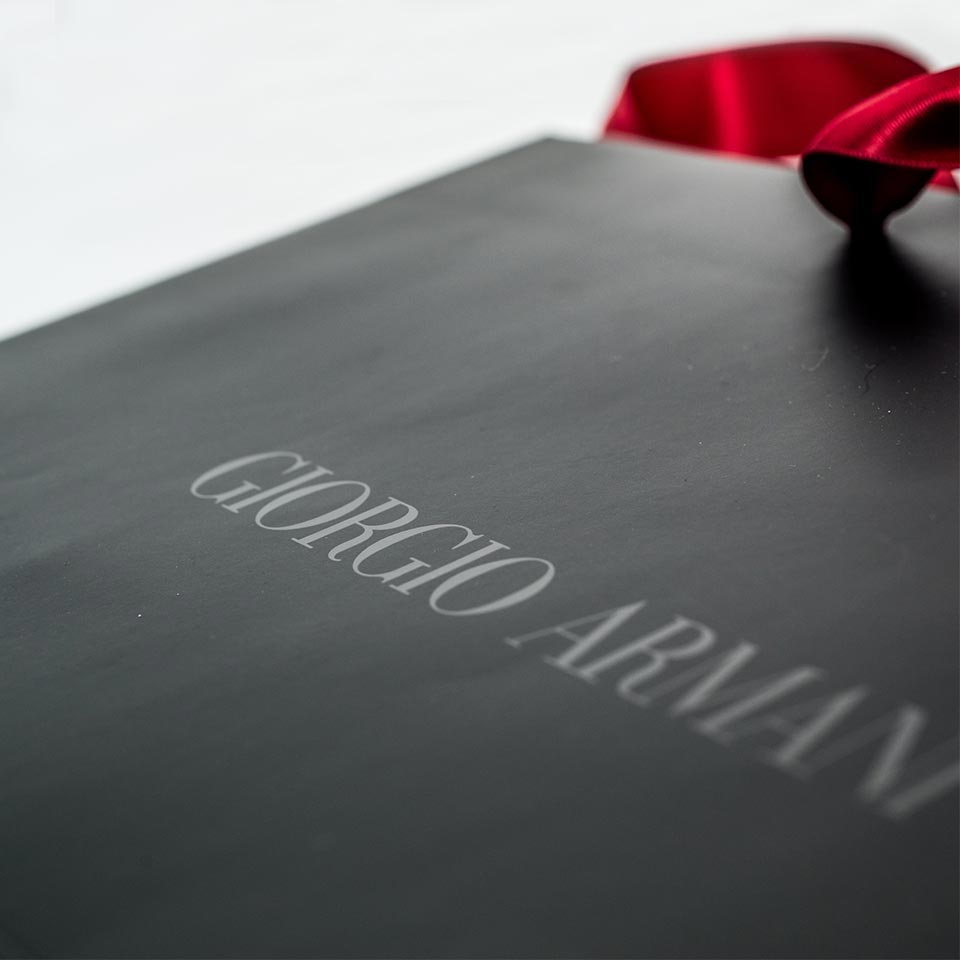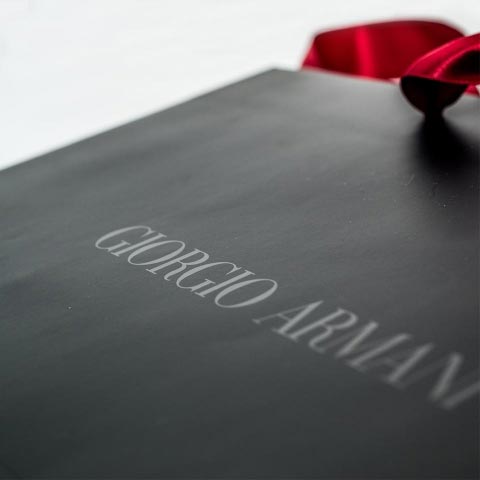 The brief was to produce a high-end luxury carrier bag for a Giorgio Armani press event in London in two weeks time.
We were recommended to the client and from early discussions we demonstrated clear understanding of the project requirements, how we could add value by matching their client's expectations to the right product and print finishes all whilst committing to a no-fail deadline.
The client's brief was to create a very high end luxury carrier bag with a "less is more" concept.
David Crooks, Sales Director says "We've a whole lot of experience in retail in particular, and with several thousand retail print projects under our belt, we're able to share what works with the client. In this case, we suggested a minimalist approach using a clear foil so that the logo would be subtle but seen when the light catches it. It is an unusual finish for a logo and the client really liked the idea."
Our solution was 250 paper laminate bags, with a non-scratch laminate finish with a clear foil for the subtle logo and luxury satin ribbon handles.
We were able to supply the luxury carrier bags within a 10 working days deadline without compromising quality because of our internal print resources.
"Thank you so much for turning this job round so quickly and efficiently, the client loves the bags and said they will definitely be ordering from you again"
J Womersley - Account Manager
Discover More In Our Showcase