Loading...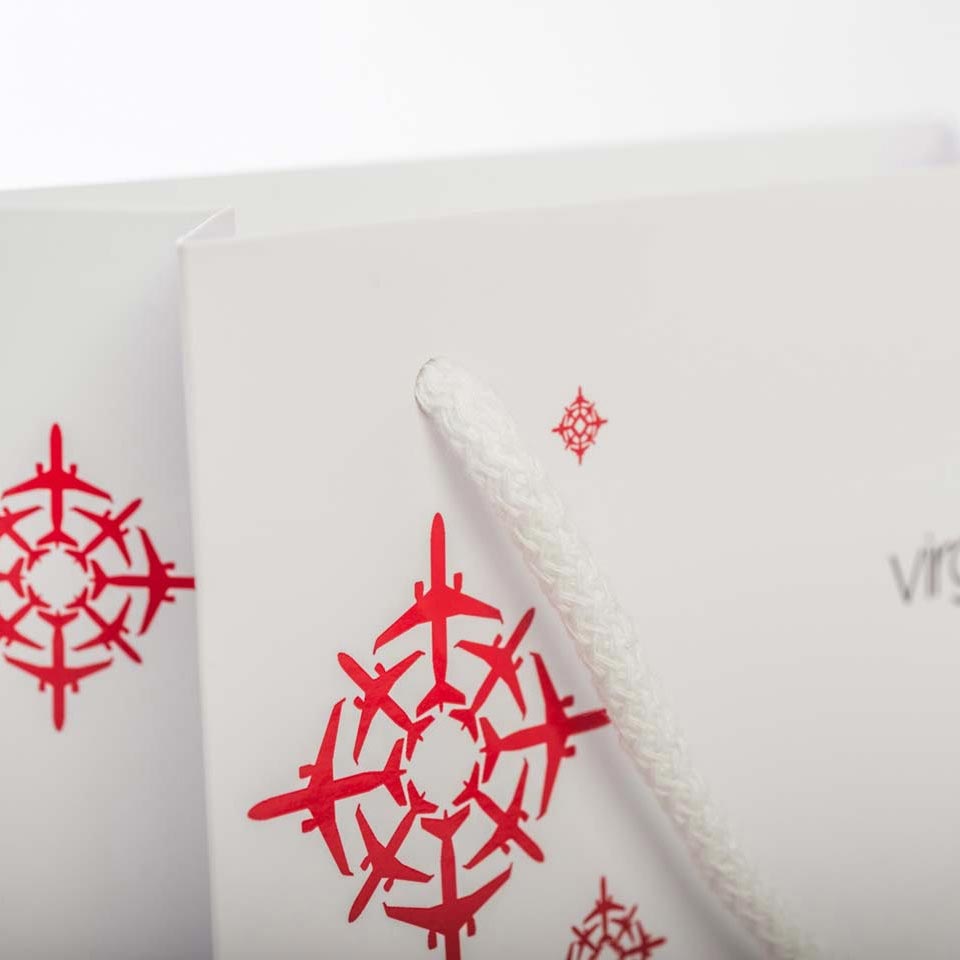 Virgin
Virgin needs little introduction, a British multinational company founded by entrepreneur Richard Branson who we've had the pleasure of being a supplier to in promotional branded packaging for over eight years.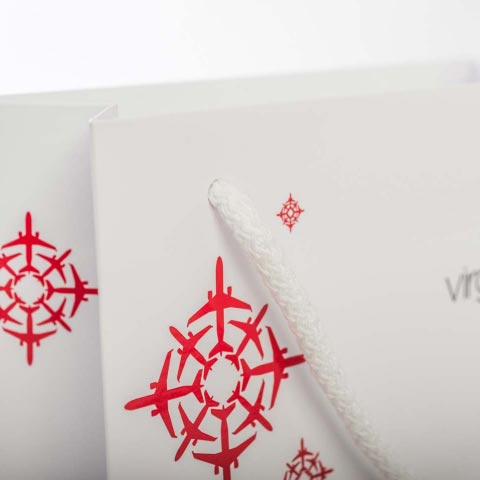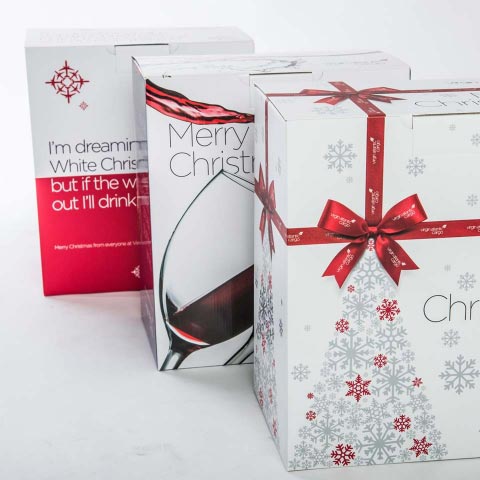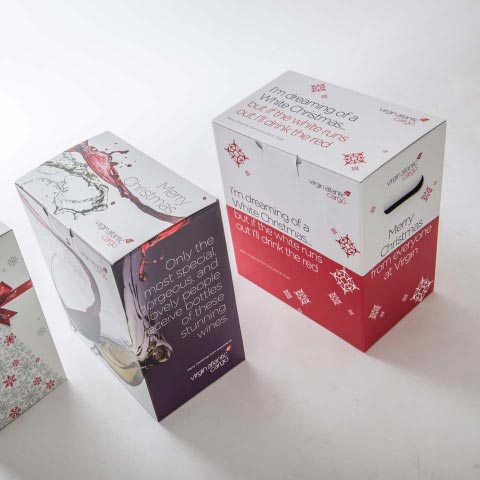 The most recent project we've completed is packaging their Christmas wine corporate gifts to VIPs. The brief was to create a matching set of packaging that would allow safe transportation of the contents, following brand guidelines whilst still retaining an attractive aesthetic.

After discussing the project brief, we formed a solution for presenting their Christmas wine giveaways to their VIP clients incorporating a bag to carry two bottles of wine, a box to accommodate six bottles of wine and a smaller box to hold delicious chocolates.
Each packaging item was a custom solution which sat within their brand guidelines and had a coherent and consistent Christmas theme. The packaging needed to be functional whilst maintaining their premium look.
To assist the safe transport of the bottles we designed a divider which prevented the bottles from damaging each other during transit.

Because of the bespoke nature of the client's requirements we chose to use our internal printing fulfilment capabilities enabling us to oversee the entire project first-hand.

Dave Page Cofounder comments "What they particularly like about us as a supplier is our attention to detail and customer focussed approach. They trust in the fact that we have consistently delivered to their brief and deadlines over many years. Client trust is one of those things which is difficult to earn but so easy to lose, that's why Print and Packaging prioritise meeting the client's expectations above all else."
Upon taking delivery of the packaging, Virgin's response was "The boxes and bags look absolutely fantastic, once again you proved yourselves as an excellent, professional supplier."
Discover More In Our Showcase