Loading...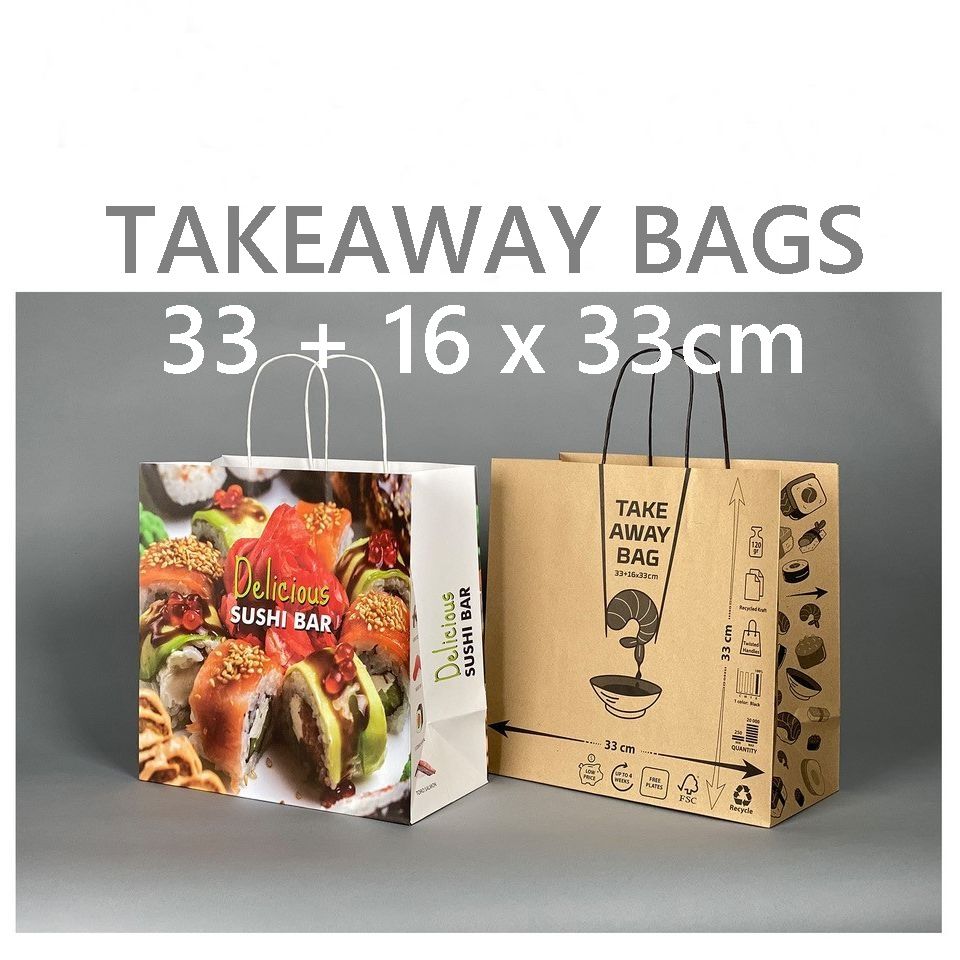 Printed Kraft Takeaway carrier bags
We have a new product for Takeaway carrierbags.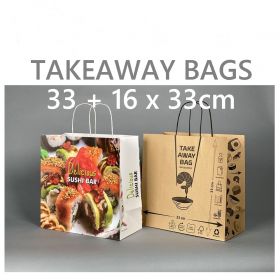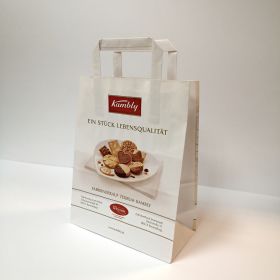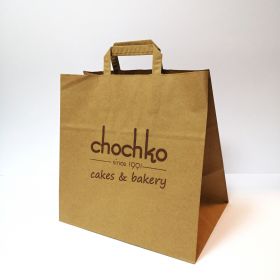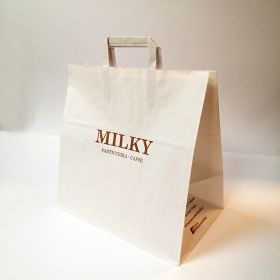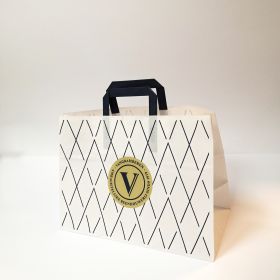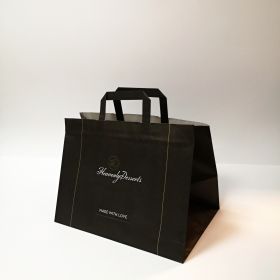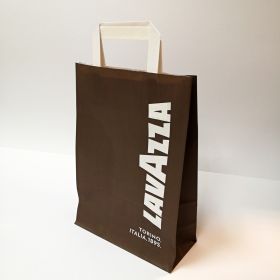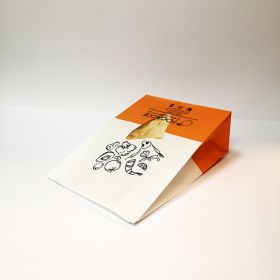 These are made from Environmentally friendly FSC 120gsm kraft paper, available in White kraft paper or Brown recycled kraft paper.
The bag size is 330mm wide x 330mm high x 160mm side and bottom gusset.
We Litho Print these bags, so the quality of the printing is the best you can get, along with the advantage of no Printing Plate costs.
So it really is a win-win solution for quality carrier bags for the takeaway food market.
We finish the bags with twisted paper handles.
Available options include a Card Bottom in the bag for extra strength and stability, and turnover tops on the bag if you want an even higher quality clean finish.
Quantities start from as little as 500 bags.
Leadtimes are 4-5 weeks.
As an example of prices:
Bags printed in 1 colour - 500 bags @ £425.00 / 1000 bags @ £640.00 / 2000 bags @ £938.00 / 5000 bags @ £1736.00
Bags printed in 4 colours CMYK - 500 bags @ £510.00 / 1000 bags @ £740.00 / 2000 bags @ £1076.00. / 5000 bags @ £1876.00
All prices are plus VAT, and include Carriage
We can supply also different sizes for the kraft takeway carrier bags, with or without handles.
Please get in touch with us with your enquiries.
Discover More In Printed Kraft Bags