Delighted To Announce The Launch Of Our New Website!
Since 1998 Print & Packaging has been trusted by some of the world's biggest brands to create bespoke printed packaging that matches our clients' exacting project vision, timeline and budget.
We take the time to understand our clients' objectives and we share their desire to represent their brand to clients and prospects in a manner that demonstrates professionalism and high quality.
And it is our belief that 'generic' doesn't grow brand equity that has led to the creation of our new website.
Knowing that websites influence the way the world sees a company, and may be the first point of contact with a prospective client, we knew there was a need to improve both visually and from a user-experience perspective.
Print & Packaging New Website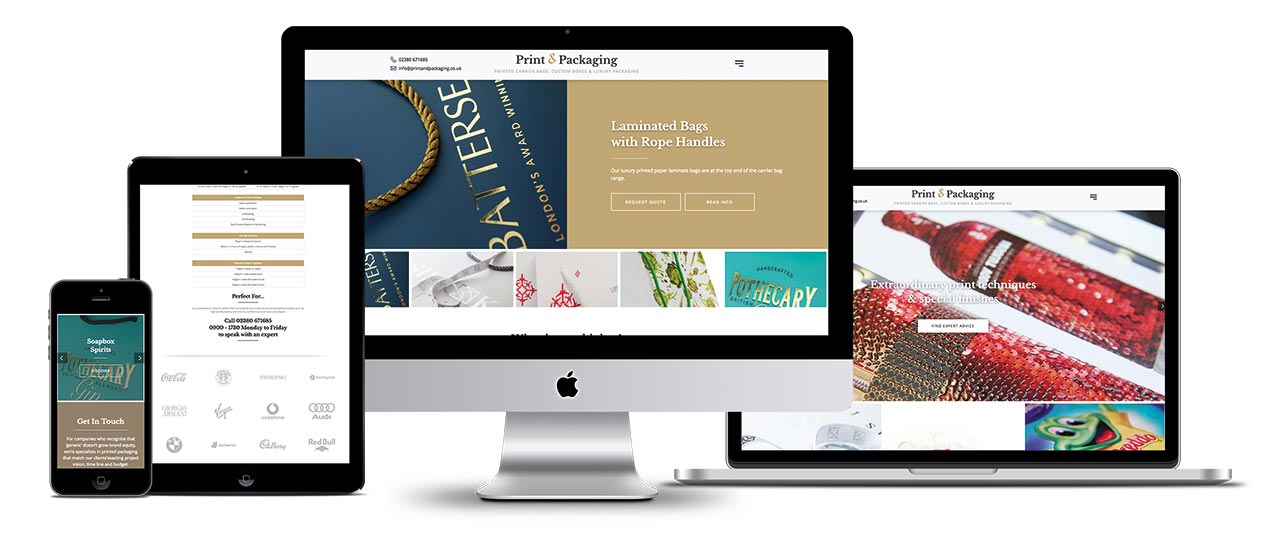 Built in partnership with web development company Dusza, our new website incorporates increased usability with a clean, modern and contemporary design, utilising professional photography to showcase just some of the printed packaging we have produced for our clients.
The website is suitable for all devices, and with an easy to use Get In Touch form, contacting us to discuss your project requirements is easier than ever.
Commitment To Progression
Co-founder, David Page said, "The website launch marks a significant time for Print & Packaging and the new design represents our exceptional standards. As the public face of our company we recognised the need to improve on our previous website and invest in our brand image to assist growth and support our considerable reputation.
We are proud of our new on-brand website that demonstrates our professionalism and commitment to progression, whilst better communicating our belief in providing the best service to our clients and prospects."
Everyone at Print & Packaging hopes you enjoy the website and if you're looking for bespoke packaging, from the simple to the luxurious, please don't hesitate to contact our team today.